Every day, helpdesk staff attend to tens of requirements. Sometimes it is a ten-minute job, sometimes finding a solution requires a whole day. "Our main task is to ensure that every client knows they have our system maintained in a perfect condition and that we are available to them at any time if necessary," says Matouš Křístek, who is in charge of Medor's Helpdesk, in the interview. How does client support work?
Thanks to a successful expansion to several European states, Helpdesk has become an international hub located in the Prague office. However, whether they are sales representatives from Hungary or analysts from the Baltics, clients' needs are alike.
Let's start with the hardest first. What was the most complicated task you encountered in solving clients' problems?
It will probably be our current project, where we have been implementing Medor for the first Hungarian client. They have a broad agenda and we are helping them to cover it with one solution. Here, communication with one of local distributors, whom we required to set mutual data exchange in a correct and fast manner, has been difficult and protracted since the very beginning. Of course, everything worked out well finally, but it was necessary to put more pressure on the distributor. In addition, there are sometimes problems with the language barrier, but this is nothing we can't handle. On the other hand, it is an interesting project and, on top of that, in the environment that I know well. The experience I have gained over the long years gives me the confidence that we are not doing anything impossible. It was more difficult for me at the beginning, when it was necessary to get used to the new environment, take full responsibility for the solution and find ways to solve the requirements.
What were the paths that took you to Medor?
Before I joined Medor, I had worked on a similar position at Dixons Carphone. However, the lack of flexibility of the corporate structure did not suit me there. So I am glad that we came to an agreement and I can now help the users Medor.
You are in charge of the Helpdesk department at Medor. How would you describe the position?
There are two main responsibilities under the position. First, it is the communication with clients, where my main task is to ensure that they have Medor in a perfect condition and know that when they need any help, we are available to them. Second, it is the communication with my team, which is related to clients' needs. When help is needed, colleagues must not only be available, but they should also have the necessary technical knowledge to be able to solve anything what needs to be solved. Although we are a team, we need to take personal responsibility for our work and for getting things done in the best possible quality. Internally, I also play the role of a trainer and implementer so that we would achieve the client's maximum satisfaction.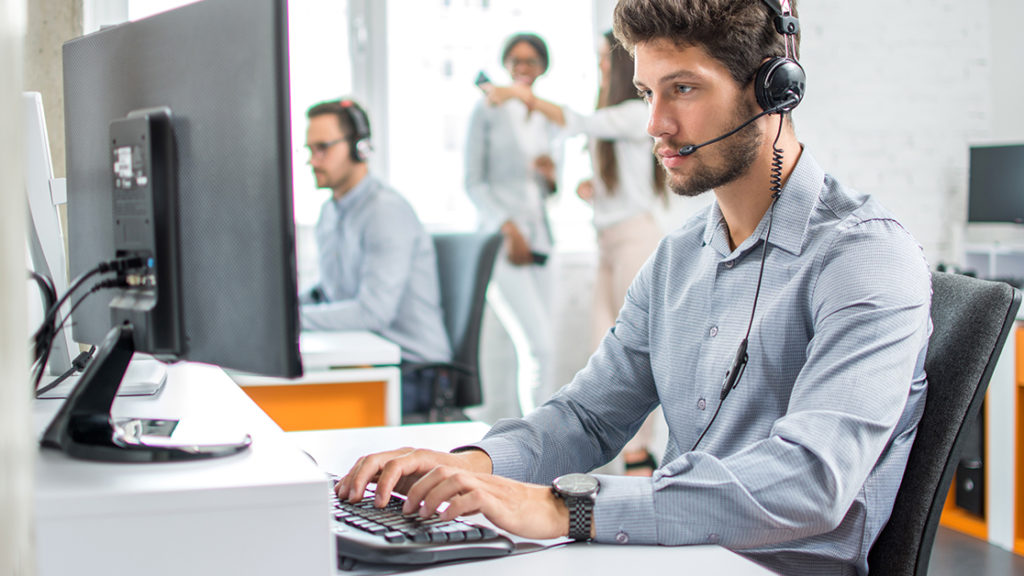 How many people are there at the Helpdesk currently?
There are three of us, including myself, just at the Helpdesk. However, many requirements relate to reporting, which is a service used by lots of our customers, therefore there are two more people there and we closely cooperate with them to meet clients' requirements.
Given the number of clients whom you and your colleagues take care of, how many requests do you get per week on average?
Such an average is hard to find because every day is different. Currently, we take care of about thirty clients, making efforts to satisfy their needs. There are about 30 to 100 requests per week, however more often clients rather need something to be explained to them, which we manage to do quickly.
You have already talked about the most difficult task. But from your personal perspective, what do you consider to be most complex as regards your work at the Helpdesk?
Definitely, it is the need to fit together the long-term projects and short-term jobs. It is so because some task takes for example ten minutes, while another may require several days. It is therefore important to organize everything so that we can handle requests as efficiently as possible.
Although clients' needs differ slightly, is there anything you come across regularly?
It's definitely filtering. CRM and reporting offer a variety of views on the results of our clients' work, but different filters lead to different outputs. And here clients often forget that it is not possible to combine, for example, a view of the city of Prague with the streets of Brno, and the like. Although solutions do not differ much and the situation may recur many times, meeting clients' needs is essential for us. Our clients must always feel that they receive the highest possible level of service. That's why we deal even with recurring events with great care. If there are any unusual tasks that can give us a hard time, we discuss them with my colleagues so that the outcome is perfect.
Besides these usual or complicated requests, can you tell us the funniest story that has happened between you and your client?
I can't think of any specific amusing or interesting story that I would like to spread. Without naming anybody, there were several funny situations when I was providing clients support via secure remote access and some users had applications and websites open that they would definitely like to share with anybody, in my opinion.