Soon, it will have been twenty years from the date when the first code was written; it has gradually changed and grown up to the actual form. Although the business manager Bohumil Brandštýl was not there at the beginning, he went aboard later, all the more being where the action is and helping direct Medor from offices in Prague to the European market.
Let´s start generally: how would you briefly describe the services offered by Medor to its clients?
We help companies make their existing processes more efficient and thus grow. People in our offices still believe that Medor was founded and grows with our clients. I think this is the main thing that differentiates us from our competitors.
Our services have been based on expertise and experience we gain from individual implementations of the system. Each implementation moves us forward; therefore, we are able to offer a professional solution to our clients wishing to move their companies forward. As a client is rather a partner to us, and we wish that they see us the same way, we have long-term measurable results that helped our partners grow.
Your clients are mainly from the pharmaceutical segment. Do you focus primarily on this segment or is it a coincidence and you expect your portfolio to grow across various fields?
Medor generally extends to several segments. Straight away, I can mention three variants we have Medor in. The first one is Medor ISTS (technical administration information system), which was developed to facilitate the administration of buildings. In the system, the operating process has been elaborated, from recording an event to its solving and reporting to the owner of the building.
Another product is Gluko Medor, which has been developed for our Austrian partner, who sells it along with its glucose meters to hospitals in the Czech and Slovak Republic. We take care of the implementation and operation of the solution.
And then, there is the most visible service, CRM.
Yes, Medor CRM is a flagship of our company. CRM was primarily developed as a solution for pharmaceutical companies, where we can help the client cover all agenda they need to deal with in a very efficient way, using this platform. The whole system was built on the experience, along with our clients, which enables us to use the system in the most efficient way. And I am glad we can see the results as our solution is demanded also by clients from all over Europe.
However, we are planning to grow further, which should be associated with the extension of our activities into the FMCG sector, which is most similar to pharmacy, and we have implemented the system successfully for the first Czech clients already.
In addition to extension of the group of companies you offer solutions to, are there any other novelties planned for the following months?
We are trying to improve all services on a daily basis so that we can supply our client with maximum working comfort. On the basis of this corporate setup, we decided several weeks ago we would commence the development of a new, more modern platform Medor 5.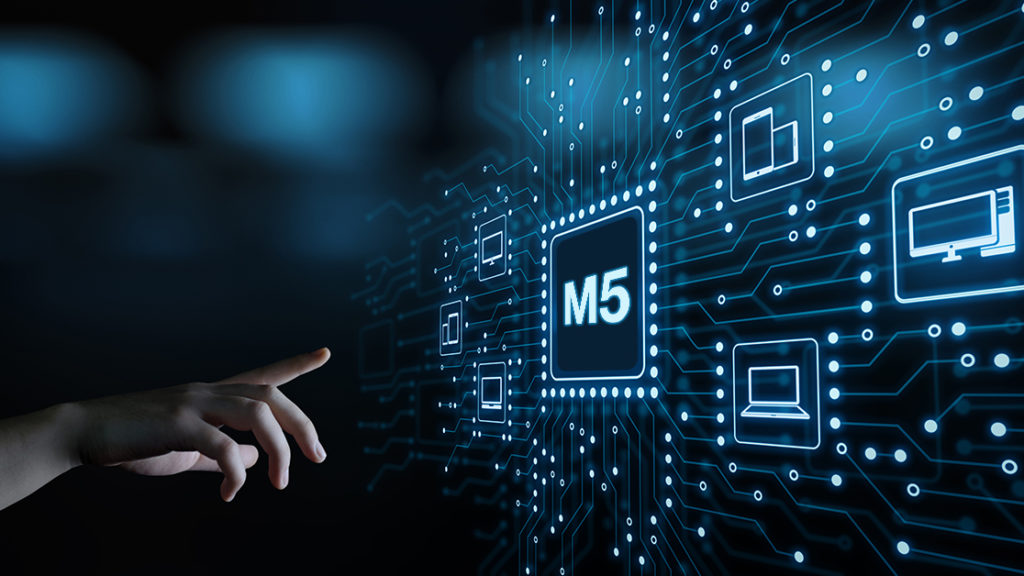 How will the new Medor 5 differ from the existing solution?
The new Medor will be based on modern technologies, generally responding to the technological progress of the society, and also, extending the possibility of the integration of our system with other systems. Today, we have the first versions of wireframes, and we have been working hard on the programming assignment, which we would like to start implementing at the beginning of 2021.
You have mentioned modern technologies. Often, it can be heard from various sources that the Czech companies are falling behind in terms of technologies; on the other hand, there are tens or even hundreds of companies which are successful abroad. How do we, in your opinion, use the modern technologies in business?
Based on my own experience, we in the Czech Republic are able to use modern technologies. Many companies just did not want to admit that because they still have a feeling that they do not keep a grip on something. Look at the events of the last year, quite a few companies found out how important it was to have modern technologies. Those who had not admitted that by then changed their minds very quickly.
Do you have any experience from abroad, how we are managing compared to the world?
Most trends have arrived from outside, we are always falling a year or so behind. We have much to learn.
If we have much to learn, what is the main benefit of technologies for the business, in addition to the above mentioned pandemics that has shaken all of the established rules this year?
In general, I am convinced it is not about modern technologies only. Each company must choose and implement a suitable solution which will help them save time doing ordinary business. Especially if we are talking about routine activities which can be done by a well-chosen software, it is good not to resist that because it is let´s say 2–3 hours a day that can be used more efficiently by the man in that position; then we can discuss if it will help us grow or not.
You have mentioned that if companies decide to proceed through automation, they will save several hours a day. Is it possible to calculate the costs?
Quite a few analyses made in clients´ companies showed that the sums amount to hundreds of thousands a year for one employee, whom we can help remove the routine work from.
You attend negotiations with companies, where you show them how they should modify their internal processes to improve the efficiency. What problem do you usually encounter?
From the business point of view, I don't feel we encounter any problems. In the implementations, we often encounter stereotyped habits of clients, where we very frequently have to convince them for a long time that there are also other options which might be better…
I guess the costs tend to be the main point of discussion. Should clients proceed to cooperation with an external team, or is it better to build their own team?
Our company outsources those services; it would be very bad if I said that having one´s own team pays off. If we talk on an entirely economic level, it is better to outsource a team. However, it is always about internal settings of the relevant company. But it does not mean that if a company has its own team, there is no other work to do. The internal team may encounter technological obstacles that can be removed – we have seen that several times already.