In the pharmaceutical sector, Medor ranks among frequently used systems. Whether it is our solution for CRM or reporting, both tools are used by dozens of companies from the Czech Republic and Slovakia. In recent years, we have also managed to penetrate the markets in the Baltics or southern Europe. However, our plans are much more ambitious. "This year, we have been finishing a large-scale project Medor Reporting. Here, we have switched to cutting-edge tools and full automation of the processing of any reported data," Robert Tesař describes the plans in the interview from his position of the Business Unit Manager.
Setting up and streamlining processes for clients is one thing. So that everything would work perfectly, it is necessary to have the in-house processes set up and functioning correctly. Exactly this is the position that is partially held by Robert Tesař in Medor.
In general, the Business Unit Manager position is typical rather for pharmaceutical companies that are your clients. How does it overlap with your role in Medor?
It is a position with varied roles, giving rise to new challenges and beginnings every single day. I spend most of my time managing a team in the assigned segment of the company. This involves setting up working methods and dealing with the financial results of individual segments. In general, I am responsible for delivering the results that have been set. Continuous research of the market and competitors must not be missing so that we would keep up to date, which is key in the software business.
Can you give us an idea of this and describe a specific situation as regards your relation to Medor on one hand and clients on the other hand?
It falls within my competence in particular to be responsible for two separate teams of people – the Helpdesk & Reporting team and the Development team. As regards the latter, I am in charge of everything that is related to the operations of the department. Specifically, I am responsible for ensuring that everyone is assigned the right project and that they deliver them at the agreed time and quality. As regards the Helpdesk, my duties lie in setting up work methods for our customer support that our company prides itself on. In cooperation with the Development team, I then take decisions on the development of programming and the direction of the system development. Generally speaking, it is a constant search for new ways and methods of how to improve things and simplify them at the same time.
Did you have experience with all this or was it a gradual step-by-step growth when you had a try at the individual positions yourself?
It was a gradual process. Originally, I started to work at the company as a member of the Helpdesk staff. But because I am curious, I more and more intervened and dealt with the issued beyond my position, which moved me forward a lot. So I advanced to the Team Leader and subsequently to the Project Manager and the Analyst positions. Finally, it was only the Business Unit Manager that was left. I am happy for this gradual advancement because now I know what I can expect from my colleagues and, based on my experience, also provide them support in their solving everyday tasks.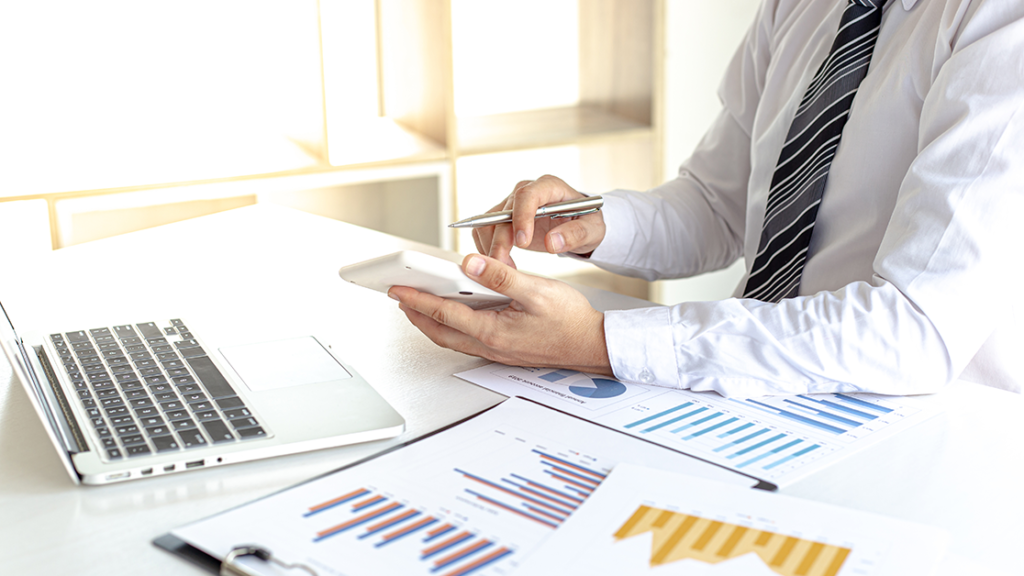 In addition to planning and strategic setting, you are also involved in executive matters. How do you cope with the switching between your roles?
If the day was longer, it would be easier, but I am surrounded by experienced colleagues, so everything can be managed. The company's preferences, as they have been set up, help this a lot, when we know that our client comes first. Sometimes, of course, it is difficult to be in full agreement with everybody when we are dealing with projects, but since I am of the opinion that we are all in this together, I always try to solve everything so that there is no wrong or injustice. In general, what I enjoy most in this work is brainstorming and the overall devising of new projects, when I can be involved in the creation of something new, with a potential to move the company and our clients a bit further.
What is the last idea that will be implemented and will move Medor a bit further?
We have high aspirations and there is still some space for us where we can make progress and offer something new to our clients. The expansion of our systems throughout the Czech Republic remains a priority, but we are also increasingly focusing on expansion into Europe. As regards technical matters, this year we will complete the extensive Medor Reporting project, where we switched to the cutting-edge tools and to the full automation of the processing of any reported data that we do for our clients.
Among the priorities, you mentioned expansion, which has been going on successfully in recent years. Where are you going next?
We are glad that we managed to penetrate the European market, where the competition is really high. Currently, we operate on eight foreign markets, but I see the borders of our outreach as unlimited. It is a priority because the Czech and Slovak markets, which are still closely interconnected, have their limits. We believe that Medor does not have them. We are able to serve an increasing number of clients and we believe this trend will continue. We are always looking forward to any new project and any new client. At the same time, we make sure that the existing clients always receive the service from us which has a constantly high quality, which is the reason why they decided to cooperate with us.
You operate on several markets. In central Europe, in the south as well as in the Baltics. What differentiates the markets as regards the requirements for the CRM system?
This is not so much about the countries themselves, where the needs in a given field are usually very similar. So far, Medor has specialized primarily in pharmaceutical companies, but we are constantly developing the system so that it is easily adaptable to other segments in which we see a potential. It is, for example, the FMCG, where minor modifications allow us to serve virtually any company dealing with sales or trade. And then there's no difference if it's a little e-shop that doesn't know how to handle their sales data correctly, or a corporate company with turnovers running into billions.
Why the pharmacy and FMCG among all the sectors? A big opportunity for using Medor knocks for example in the banking sector.
Medor started as a system for pharmaceutical companies that are alike to a great extent in terms of their needs of the CRM background and reported data. Having analysed the FMCG sector, we became convinced that we would be able to provide a full-fledged system and support to companies' day-to-day work, as is already the case with the pharmaceutical sector. Of course, the banking sector is also a market that could be served. Yet, focusing our attention on this segment it is not currently included in our strategic plan.